Revd Lorna Bantock
Minister
I have been a part of Witham URC for over 30 years now. In the mid 80's I trained as a lay preacher but then felt a call to ministry where pastoral and preaching work could be combined. After training I was ordained and inducted to Witham URC in February 2003 as an SSM (self supporting minister). My secular work is administration in a small business my husband I run called SAILSetc.
I am really excited by what God is doing as we see evidence of Him moving in people's hearts and lives. It is a great privilege to be involved in God's work here and a great joy!
Viv Sollis
Children & Youth Pastor (part-time)
I am originally from Cape Town in South Africa, but moved with my family to Britain when I turned seventeen. I trained to become a teacher and spent five years in secondary comprehensives in Hampshire and Oxfordshire teaching Religious Education. I have always felt a call to work with youth, but it became more obvious that teaching was not the way forward for me, and I felt that I needed to work with youth out of a school context. That's where Witham URC came in! My husband and I moved to Essex where we married and I took the youth pastor position being offered, I have now been here for several years. I love the challenges and the joys of the job and its always exciting to see what God has in store for us.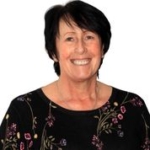 Tracey Eageling
Children & Youth Pastor (part-time)
more info soon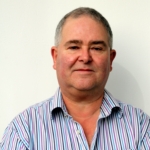 Tony Deighton
Elder - Church Secretary
more info soon
Muriel Heppinstall
Elder - Church Secretary
more info soon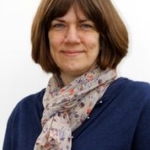 Sarah Campbell
Elder - Discipleship & Growth
more info soon
Fenella Hardie
Elder - Worship
more info soon
Ian Hardie
Elder - Treasurer
more info soon
Billy Kennedy
Elder - Property
I was born in Kilmarnock, and married Audrey in 1970. We have three children who live in Switzerland, Belgium and Colchester. I worked as exploration and mining geologist on overseas projects for 25 years. I retrained as a Physics teacher and taught at St John Payne School until retirement in 2008. Interests include Scottish Country Dancing and touring in a motorhome.
Rocio MacDonald
Elder - Property
more info soon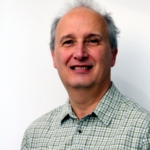 Gavin McCall
Elder - Mission & Outreach
I started life in London and moved to Kent at the age of seven. From this point, I attended a number of schools and colleges, all of which have closed and been replaced by housing. After university I joined Ford at Warley HQ, followed by Visteon. I'm now enjoying retirement which includes most of WURC IT, travels in our motorhome, and a plan to build a railway layout!
I became a Christian at the age of sixteen, which all started from going to church to see "The French Connection"!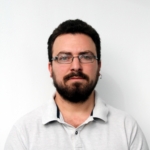 Keith Meredith
Elder - Children & Youth
more info soon
I stand at the door and knock. If anyone hears my voice and opens the door, I will come in to him and eat with him, and he with me